We offer community media for Jericho, Richmond and Underhill. We cover and archive local meetings and cultural events, help people of all ages produce  videos, provide gear and editing facilities and offer media education.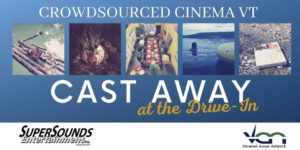 Order a ticket for this free/by donation socially-distant event at Mansfield Barn on October 25th. 
To keep staff & community safe, we are closed to the public (studio/editing), until further notice, but are providing some curbside gear use.  We continue to provide you with 24/7 content, including public meetings, which we are streaming live on Channel 1086 (formerly 17) and on our Youtube Channel.
Click to watch board meetings

For more on-demand online  content on Internet Archive, visit http://bitly.com/MmctvVideos.  Online viewing tips here