Mt. Mansfield Community Television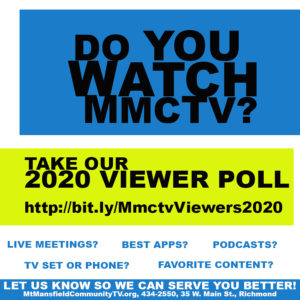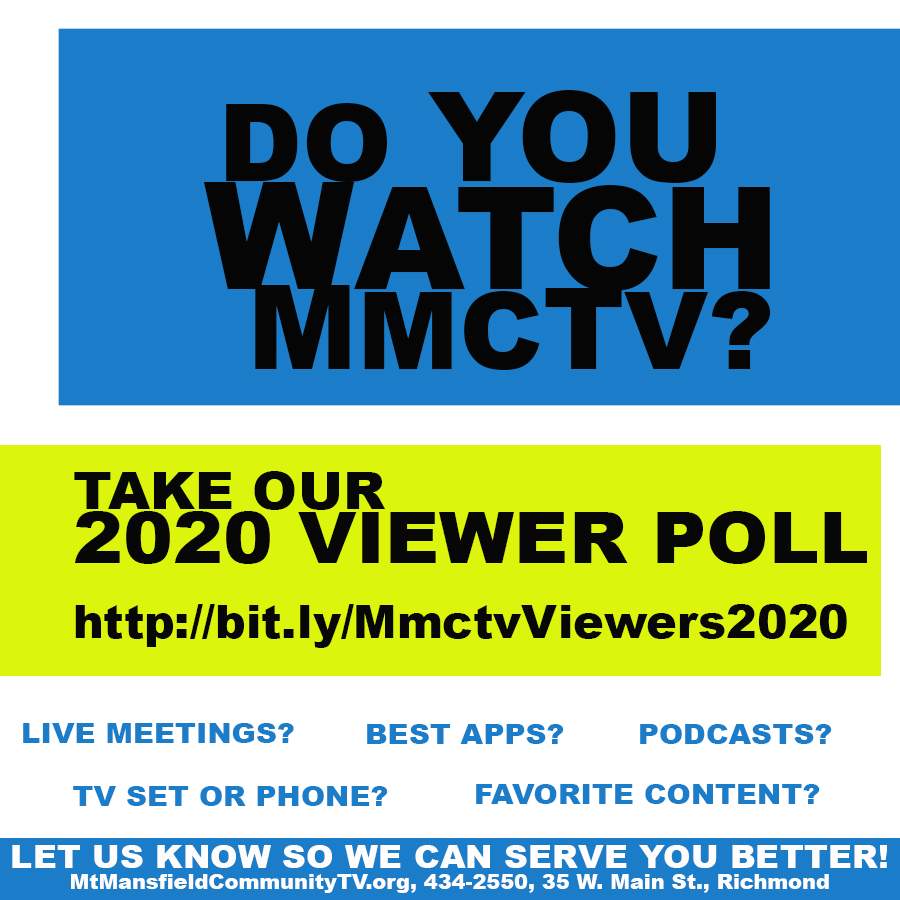 MMCTV is the community media center for Jericho, Richmond and Underhill. We cover and archive local meetings and cultural events, help people of all ages produce  videos, provide gear and editing facilities and provide media education.
Note that as of Feb 18, we are cablecasting on local Comcast Channels 15 and 17 as well as our new Channel locations Comcast Channels 1076 and 1086. After May 18, we will only be on Channels 1076 and 1086. 
Our content is found at Internet Archive (http://bitly.com/MmctvVideos)  Click  below to watch your local board meetings.
Online viewing tips here